This is a guest post from ImproveNet's Jacob Hurwith.
Bathroom remodeling is among the top DIY projects homeowners tackle every month. It is the second most trafficked room in the home – so other than the kitchen, the dream bathroom is typically top of mind for all homeowners. Whether it's storage, efficiency, appearance, or increasing the home's value, remodeling any bathroom can provide an ample amount of benefits.
Nevertheless, given that the average price to remodel a bathroom is just under $8,000, homeowners may have doubts before jumping all in. Like any home improvement project, there are important decisions one has to make before taking the bathroom remodeling leap of faith. Therefore, before any bathroom renovation project, whether it's a DIY project or hiring a licensed contractor, here are five questions all homeowners should ask before beginning a remodel.
Question 1. What is in the Budget?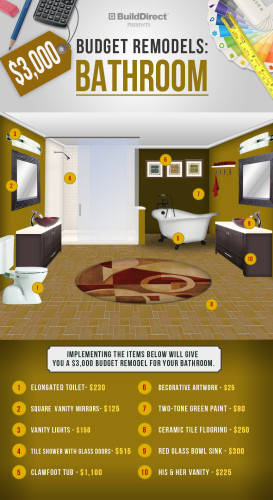 The first question that needs to be addressed in every home improvement project is: how much can we spend on this remodel?
Before planning the design or figuring out what accessories to add, determining a budget is critical. This will not only promote organization, but this also ensures that the contractor does not get carried away. If the contractor knows what's in the budget, they can help guide the decision-making process to ensure no out of the box ambitions get larger than your pockets. After all, a single bath renovation can go upwards of $17,000 if you don't watch your bottom line. That's typically a worst case scenario and based on the homeowner's choices, so ensure that costs are affordable by sticking to a budget. Check out the remodeling budget guide above for an estimate on costs for minor upgrades.
Question 2. Where Will You Be in 5 Years?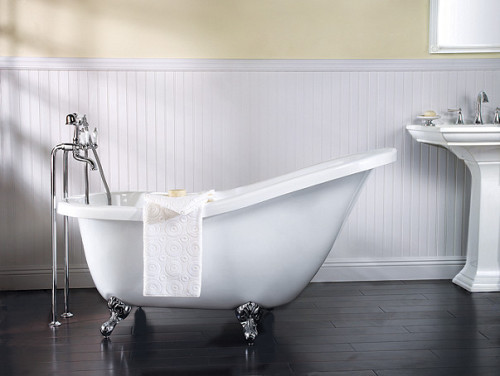 Homeowners shouldn't be afraid to be creative when it comes to remodeling, however, depending on how long you plan to stay in your current home, it could be smart to curb that creativity.
Remember, not everyone's tastes are the same. While you might love the idea of a cement step-in tub for children, an older couple looking to buy in the future probably wouldn't need it. The same goes for the height of the counter, or the color of the tub. For example, the Savannah Clawfoot Tub Faucet pictured above works well for vintage fans, but probably wouldn't work for modern design lovers.
If you plan on living at your current residence for a long time, then by all means, customize to your heart's content (within budget, of course). But, if you plan on only staying for a short period of time, selecting a basic design popular with other homes in the area might be your best bet.
3. Who Will Be Using the Bathroom?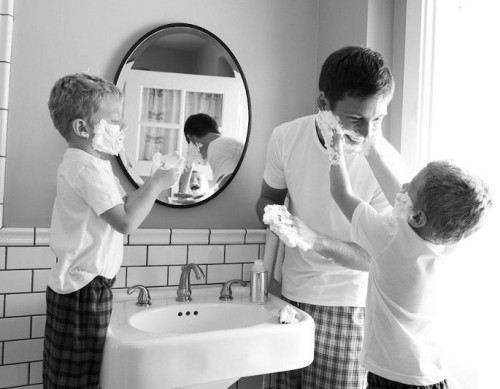 This should be an obvious question, but not all homeowners consider it before taking a sledgehammer to the walls. Bathrooms have different functions for different people; each bathroom remodel demands different space, design, and amenities that homeowners need to consider. A 7-year-old boy uses a bathroom much differently than an 18-year-old girl. In general, parents use a bathroom much differently than children. Figure out who will be the primary user(s), and adjust the planning to accommodate your whole family. It may not be logical to install a tub if your 12-year-old son hates baths, just as it might not be practical to have high cabinets if your 6-year-old daughter will be the primary user.
On the other hand, if this going to be your master bathroom, have fun with the remodel. Remember, the bathroom is the second most trafficked room in the home. Show your creative side. Add a second rainfall showerhead or a towel warmer. If it is in the budget and you plan on staying in this home for the long haul, go all out and build your dream bathroom.
4. How Do You Use the Bathroom?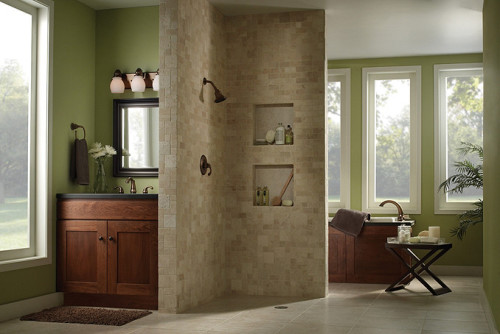 If you prefer to get ready quickly, the stand up shower (pictured above) with the Treviso Tub & Shower might be perfect for you, while your significant other relaxes in the tub for hours. Homeowners, and renters for that matter, use their bathrooms in different ways. Some like to escape their world in a luxury bath, and others barely glance in the mirror. The answer to this bathroom remodeling question will go a long way in determining your budget. You should not put a lot of cash into your bathroom remodel if you hardly use it (even if you're the long-term homeowner), but, if you spend a significant amount of time in the bathroom, consider that when creating your plan and budget.
5. Why Are You Renovating?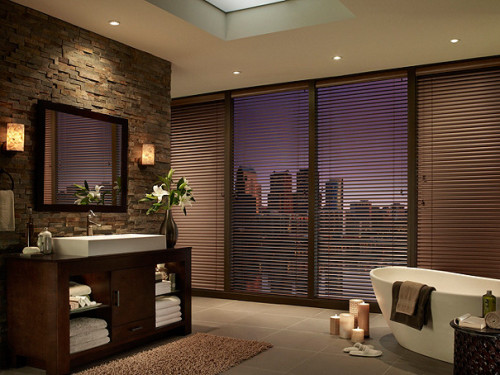 Certain accessories can go a long way in creating your dream bathroom. After determining a budget, ask yourself why you're doing the renovation. Do you want to upgrade an older bathroom, create a more functional space, or simply want a more elegant look? Whether you prefer an urban look like the high rise pictured above, or prefer country charm, determining the primary purpose for your renovation will help you prioritize what to splurge on. This, of course, depends on the location of the bathroom and who is using it, but either way, deciding what type of look you want is important.
Now that you've answered these five basic questions, you're on your way to a solid plan for renovating your bathroom. What's most important to you in a bathroom remodel? Let us know in the comments section below.