With so many options available, choosing your design details can be overwhelming. Luckily, Pfister has partnered with interior design blogger and Friend of Pfister community member Kristen of KFD Designs to offer you a customized faucet style report based on your personal preferences.
Just take our short Personal Style Assessment, and Kristen will select some customized products that suit your selected style and meet your needs. The looks our Personal Style Assistant is choosing from are based on three of the most common styles you'll find in interior design.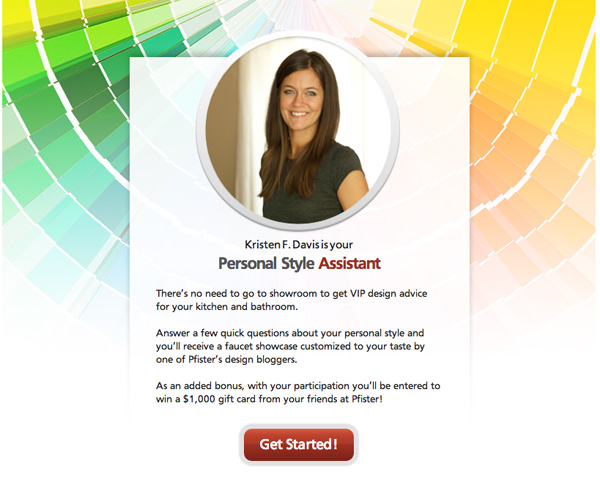 Modern
A balance of interior fashion and function; neat and orderly. Modern design is defined by its sleek spaces, clean lines, and simple geometric shapes.
Traditional
Timeless designs and luxurious details. Traditional design is defined by its deep color tones, classic architectural lines, and elegant furnishings.
Transitional
Unique details and ornate, contemporary shapes. Transitional design is defined by a merge between vintage and trendy, with substantial furniture and a variety of color palettes.
Want to find out which faucets best suit your style? Get your results from your Personal Style Assistant by clicking here.