by Whitney Spinks, Florida Flippers on HGTV
Summer of Color
The world seems more colorful and alive in the summer and so should your home. When revamping your home for summer, there is one thing to remember: COLOR! Redesigning your entire home to match each season's trends would be expensive, so we put together a list of easy ways you can liven up your home that include this summer's design trends:
Pillows
A simple and inexpensive thing to change out for each season is a pillow. Those below are bright and fun and bring life to your home, without putting a damper on your wallet. Big and bold patterned pillows are the perfect accessories for your couches, chairs, and beds. By mixing and matching patterns it can bring an elegant feel to your home. A tip for mixing patterns: carry one color through all the patterns and you'll have a cohesive look.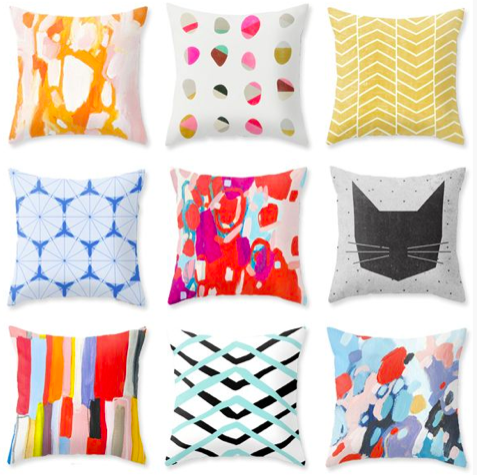 (www.society6.com)
Watercolor
We LOVE watercolor! Just look at our logo and the guest room makeover from Flipping the Block. Watercolor art brings relaxation with a punch of fun and boldness.  For a super inexpensive pop of watercolor, pick up a canvas and try your hand at painting.  We love this kid-friendly DIY tutorial, and remember, just have fun with it!  You can also include watercolor in your home through pillows, like above, or rugs. Watercolor captures the eye and is a great focal point to design the room around with colors that complement its palette.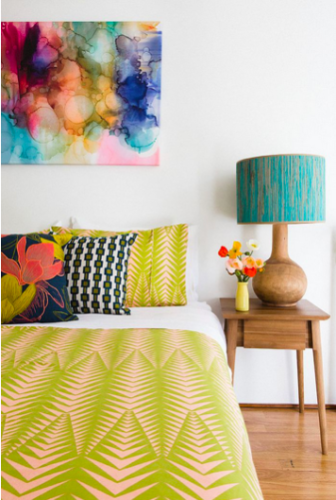 (www.decoist.com/2015-04-28/top-design-decorating-trends-summer/watercolor-additions-capture-the-aura-of-summer-and-spring/)
Paint 
While painting the walls hot pink may be a little too bright, painting an end table or lamp will add a pop of color to your space without being as permanent as the walls. The best part is you probably have an old end table or dresser that could use a fresh coat of paint. With each season comes new paint color combos and you can easily paint a few items in your home to stay with the design trend!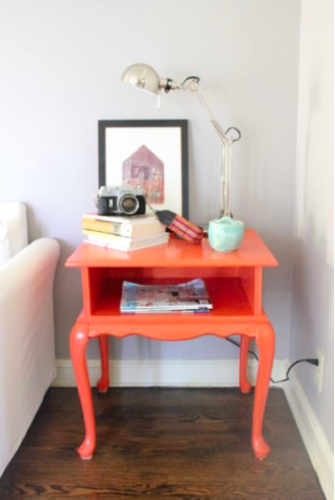 (www.designdreamsjapan.com)
Flowers 
Don't forget about the exterior of your home when adding some color. You can easily and cost-efficiently add a fun pop through flowers. Hydrangeas are a popular flower that come in gorgeous gem-colored tones. Another trend we love is the use of cacti to add lots of dimension. These pretty pricklers can come inside or stay outdoors. They are an easy way to go green and the best part is: they're practically maintenance free!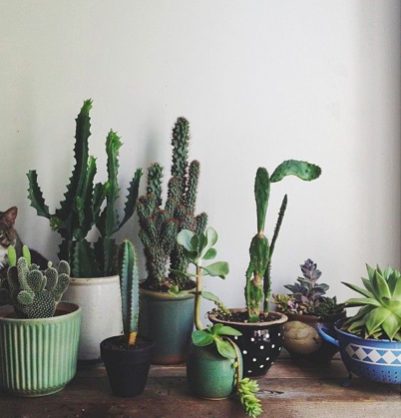 (www.wildandgrizzly.com/2013_08_01_archive.html)