Introducing Pfister's Kelen Collection
Inspired Design
"We looked towards Palm Springs as an innovation or an inspiration. Working with modern type of aesthetics, they're focused on hard edges and softness. There are a lot of really great materials that they use in the architecture." – Aaron Hanna, Manager Industrial Design
The Kelen Collection balances minimalistic lines with more streamlined elements, making this collection extremely versatile for a variety of modern and contemporary bathroom designs. Kelen is an exciting collection for Pfister specifically because it offers so much variety. Kelen is one of Pfister's largest collections to date, featuring two finishes and a modern design that appeals to the masses. Considered an approachable collection, Kelen provides a balance between round and square elements that offers a nicely blended look.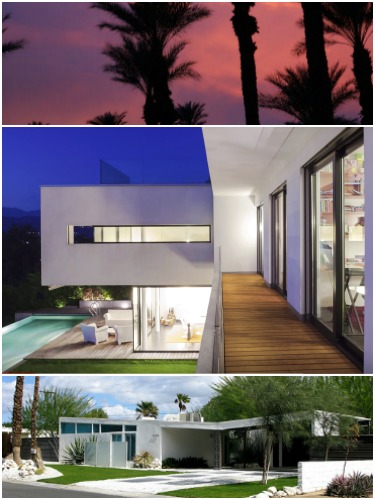 Kelen is Versatile
The design has both trough and non-trough versions which is unique in the marketplace. Design features of Kelen include "delighters", or secondary surfaces, intentionally added in areas such as underneath the handles to enhance the ergonomic appeal. Other features in the Kelen Collection include "Secure-Fit", which is a brand new way for us to mount your handle in your shower to the valve itself. The tub spout diverter which is completely integrated into the design is another stand-out feature for the Kelen collection. Preview the entire Kelen collection on PfisterFaucets.com.
Designing with Kelen
We've looked to Coastal Living Magazine and West Coast design guru Jonathan Adler for inspiration on creating the perfect Palm Beach style to pair with Kelen.
Go for lots of white walls, bright furniture and bold accessories.
Create a themed gallery wall with artwork that expresses your personal style. For example feature painting of sailboats, women facing forward, dogs in costume–whatever your interest. The keyword is a

themed

; what makes it fantastic is that it

your

collection.
Curate design elements from the locale to give your home a sense of place.
Create interior architectural elements with see-through screens or open-lattice woodwork to create intimacy while remaining open and bright. Added elements should feel organic to the home and should be less of a privacy barrier and more of an intentional point of interest.
Add a little bit of shine in every room with polished chrome, mirrored surfaces, or a gilded statement piece.