This is a guest post from Friends of Pfister contributor Sarah from Ugly Duckling House. 
I've been a do-it-yourselfer nearly all my life.  From helping Dad for extra chore money, to earning a "Martha" nickname in college (for decorating the dorm room), I take a great amount of pride in making something awesome with my own hands.  But at the same time, I'm no expert.  I sometimes make a few mistakes before things begin making sense.  Here are some of my favorite tips teaching the right way to DIY.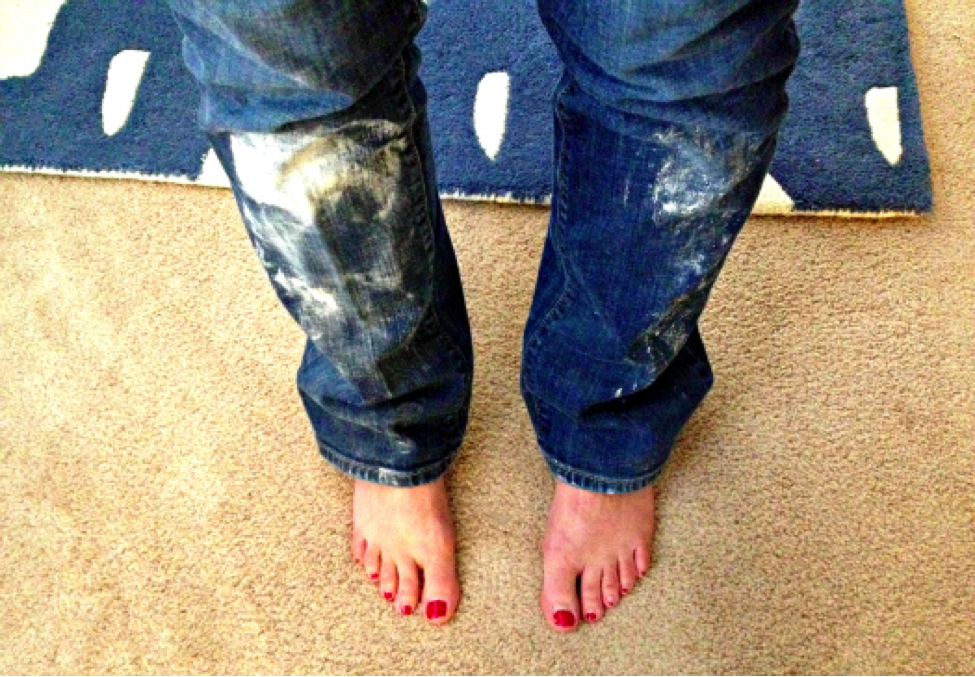 One tutorial is never enough.
Just like reading a product review, everyone's experience may be slightly different. So if you find one amazing tutorial for your project, bookmark or pin it. Then, go find another. And another. In my experience, one tutorial may talk about a few obstacles you should be prepared for. Another tutorial may give helpful hints about where to find the product in the store. Still another may use better photographs between steps. Bottom line: if there's more than one way to DIY, you want to be as prepared as possible for hiccups.
Start small.
You had training wheels before learning to ride a bike. So if you've never used a drill, maybe a full bathroom demo isn't for you (at least, not yet). Good beginner projects: building a bench; installing a new showerhead; and of course, painting! Start small – if you want to paint, begin with an accent wall or stairs. Power tools and heavy-duty projects not only require knowledge, but too much fear around a saw blade can actually be dangerous. Give yourself a chance to build both your skills and confidence.
Don't rush.
First projects can quickly snowball and take much longer than originally expected. While some tutorials may give a time estimate for how long a project may take, many of those are best-case scenarios for how long it took someone with more experience than you to complete. Try not to add impatience to your list of obstacles to overcome, and the entire process will usually go a little smoother.
Have a sense of humor!
When I moved into my house, I found a press-on fingernail in my refrigerator. While that freaked me out, I was sort of relieved; surely, it could only mean that worst was over. That is, until I found another two fingernails while cleaning out the upstairs closet. From day one, it was like my house was telling me not to take it too seriously. Since then, I've had countless other experiences in my home to keep the score of "creepy", "confusing", and "awesome" about even. Having a sense of humor while DIYing keeps me sane.
At your breaking point? Ask for help.
Maybe you underestimated your natural DIY talents, and suddenly realize you're in over your head. Maybe there's a new deadline that you didn't expect at the beginning of the project. If the going gets tough, there's no shame in asking for another set of hands. The good news is, they're usually all around. I've been surprised how many experts I already know (Facebook, family, tweeting the manufacturer, etc). And some experts are more than happy to help you learn something along the way if they know you have an interest in it. Over time, you'll get the hang of it. Then, the most important part of the process will be realized: the end result. And the satisfaction that you not only learned something new, but you're ready to do it all over again.
What DIY tips help you successfully complete a project?