This is a guest post from EasyClosets.
This time of year is filled with a flurry of activities. Family visits, neighborhood get-togethers, school functions –so much to do and enjoy, and only so much time for it all! Luckily, it's possible to enjoy your activities and maintain a home that's beautifully organized. Here are three tips to help do just that: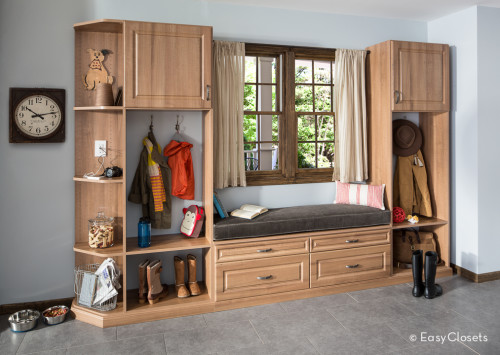 Tip 1 – Make an Entrance, Not A Mess.
Keeping a home's entryway neat and tidy will set the tone for the entire house. A window seat or similar sitting area in the entryway provides a good place for family members and guests to take off or put on boots, and a nearby shoe rack ensures wet footwear doesn't make it far inside the home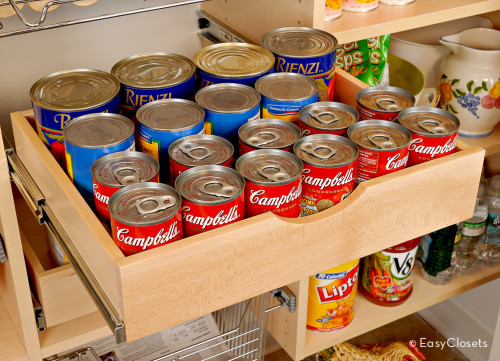 Tip 2 – Give and Organize.
Helping others while organizing your home is simple! Keep a donation box in the pantry as a reminder to sort through the shelves for extra unused items. When the box is full, take it to a local food pantry and help a family in need enjoy a delicious meal. Ask any children to each pick out a few of their toys (gently used) to donate to a shelter or used toy drive – doing so will make room for any new toys received over the holidays, while helping a family in need.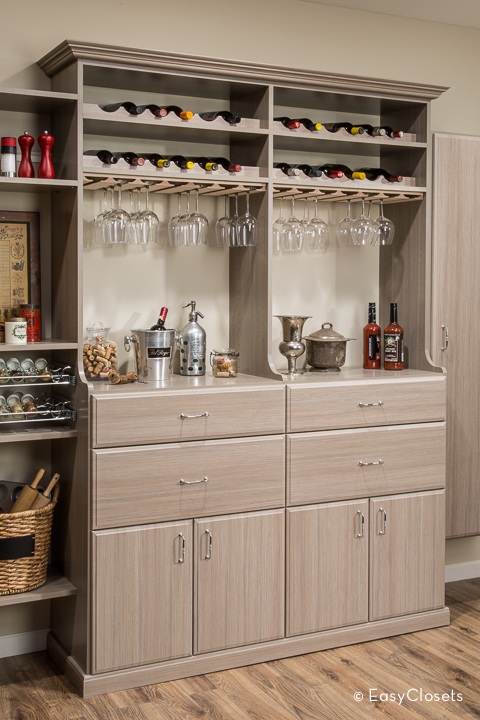 Tip 3 – Entertain in Style.
Create an entertaining area to keep the party flowing. A beverage station with a stemware rack such as the one pictured above from EasyClosets , along with plenty of counter space allows guests to serve themselves, while an open wine rack beautifully displays a growing collection. Keep all hosting essentials in this entertaining area to make party prep a breeze.
Staying on top of a tidy home doesn't have to be an either/or situation at the cost of enjoying your family and friends. What tips do you have to keep your home organized?