Though the Earth is composed of 70% water, less than 3% of those water sources are fresh, with just 1% available for human consumption, according to the EPA. With that in mind, it's important to raise awareness about water conservation and cleanliness efforts, both at home and in the community. August is a popular month to spend around our oceans, lakes, and rivers, which is why it is also designated as National Water Quality Month. While it's important to focus on conservation efforts year-round, these unique projects are great for summer, and will help you save money and protect the environment.
Cut Back With Compost
Composting is great for the environment because it provides natural materials for planting, reduces waste, and cuts back on the amount of water used from your garbage disposal. Consider creating a compost heap in your yard. You can order a designer model online (we recommend this terra cotta model from Wagle), or create your own durable design like this one from City Farmer.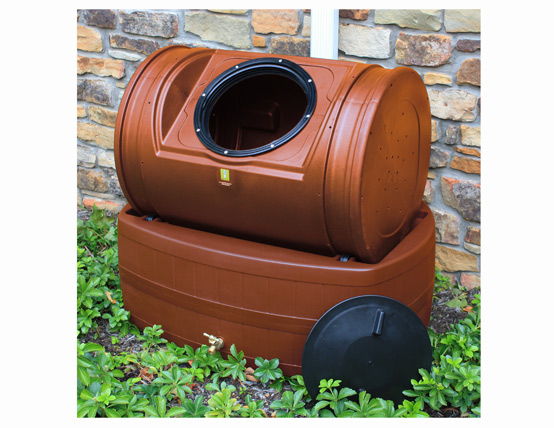 Terra Cotta Compost Bin – Wagle.com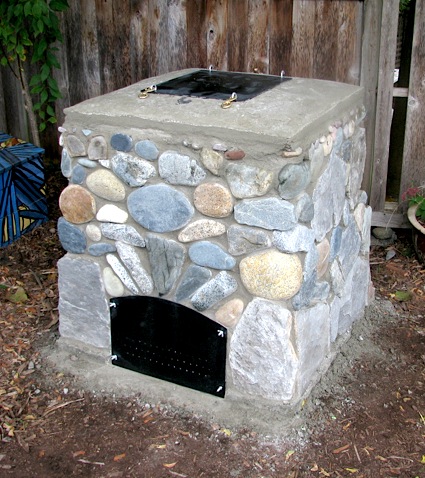 Reduce, Recycle, Reuse
While you may already take part in a neighborhood recycling program, there are some household goods that can be put to creative use in your garden to further improve your efforts. This easy to make Wine Bottle Waterer from LettuceShare will water your plants on a steady basis while you're away. Reuse ice from your drink, or gray water (dishwater, or rain barrel water) in the bottle to double your good deed for the environment.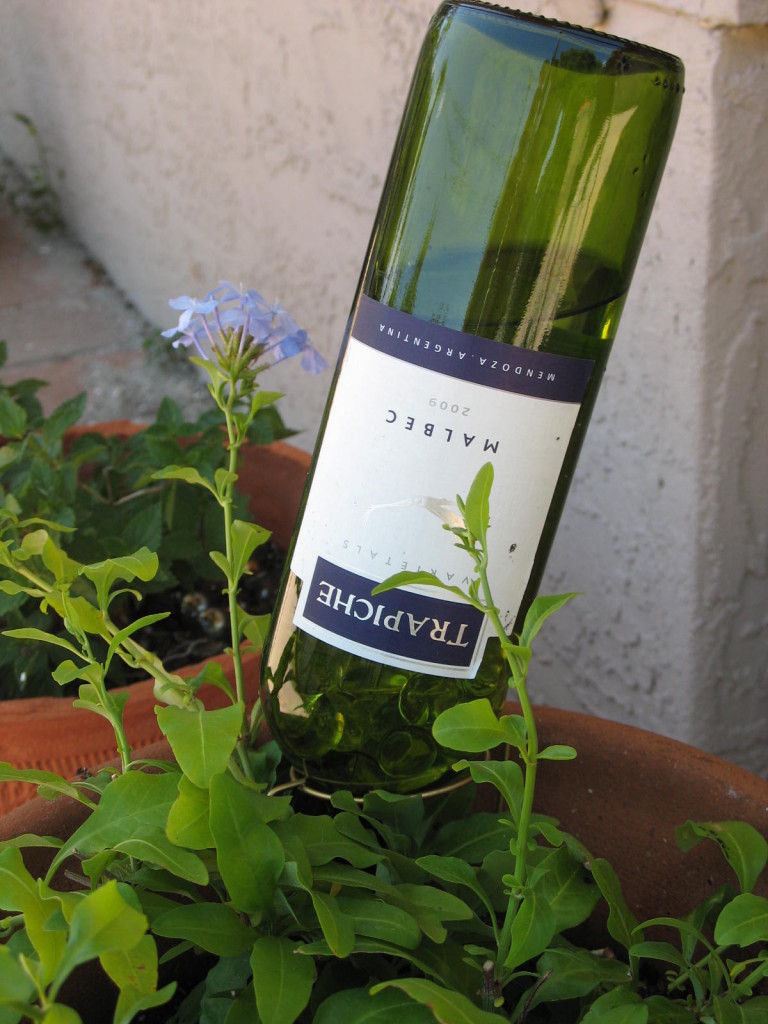 Wine Bottle Waterer – LettuceShare
Use Bad Weather For Global Good
Whether or not you love rainy days, you can still be productive by using them to collect and re-purpose rainwater. Create your own rain barrel and use your collection to water your lawn and house plants. Wooden pallets or old wine barrels make great rain barrels. Major home improvement retailers such as Home Depot, Lowe's, and Menards also have some eco-friendly options.
Rain Barrel from Recycled Wine Barrel, Houzz.com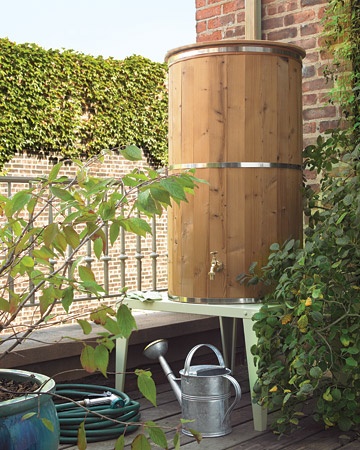 Pallet Rain Barrel, WholeLiving.com
Build Naturally
Natural swimming pools, also known as green or organic pools, are gaining popularity in the US, and are a great way to cool off without wasting resources. When built properly, natural pools can become self-sustaining ecosystems and when covered properly, the amount of water waste through evaporation can be decreased up to 90%.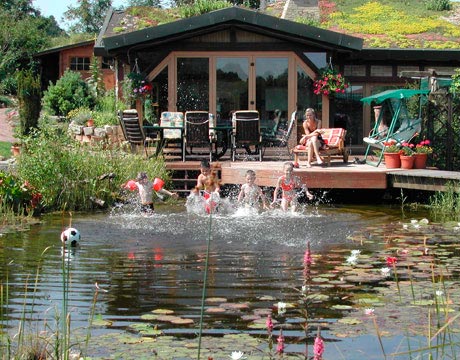 Natural Pool from WholeWater
Less is More
If you want to cut back on your environmental footprint and utility bills, consider using natural resources to provide for your home's necessities. DIY solar water heaters are eco-conscious and cost-efficient. Not only do they utilize solar power to heat your water, they reduce the amount of energy required, lowering your bills and paying for themselves several times over. Consider adding skylights in addition to solar heating panels, like the Velux America install below, to let in natural light and further cut costs.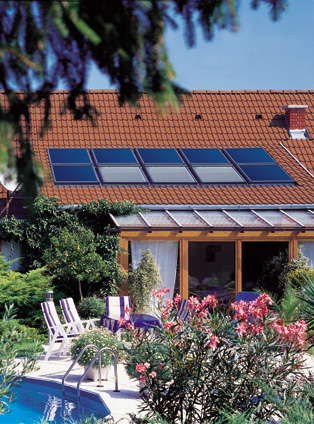 Solar Water Heating Panels and Skylights – Velux America
 There are many ways to improve water quality and decrease your water use. What are some steps you're taking to reduce your water use? Let us know in the comments.