Introducing Pfirst Modern, a bath collection from Pfister offering modern styling at an affordable price point. The single handle faucet and tub-shower trim effortlessly combine clean lines with contemporary curves to create an up to date, modern style statement based in thoughtful functionality.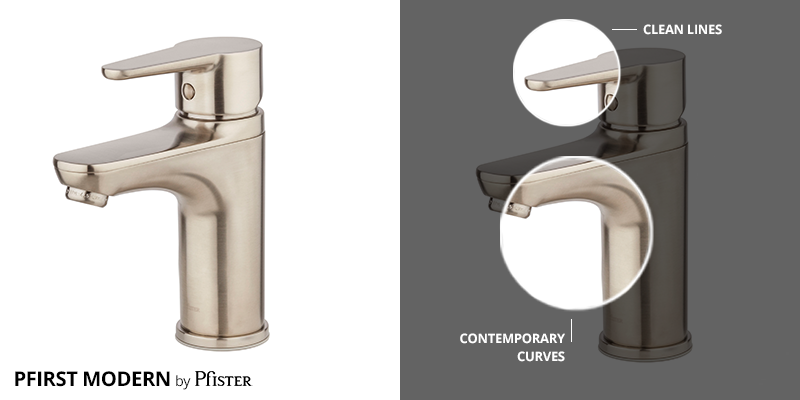 For a bathroom makeover that exudes quality and simplicity, the Pfirst Modern collection includes all you need. A single handle lavatory faucet and coordinating tub and shower trim offer an updated take on contemporary design while giving you complete flexibility to meet any budget.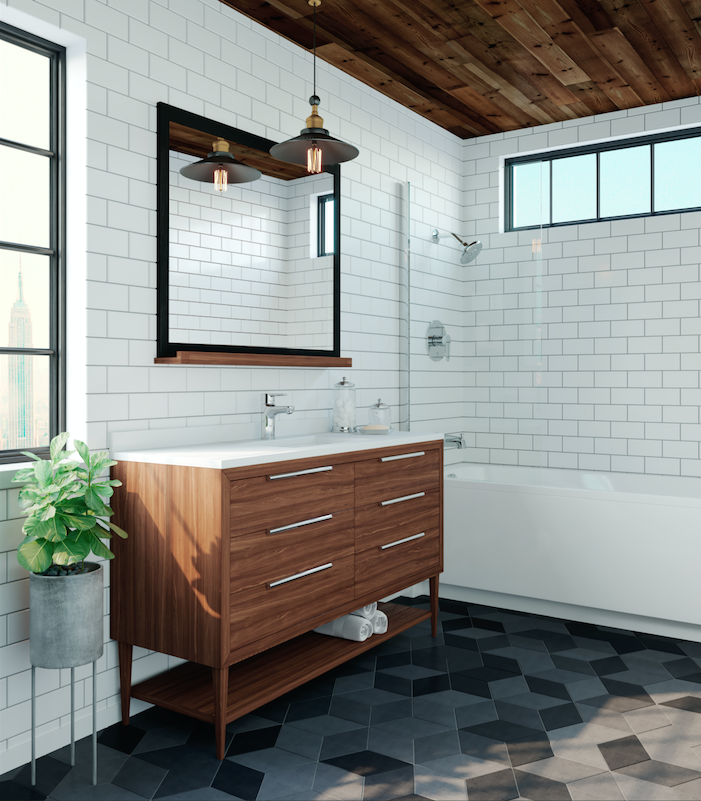 All Pfirst modern tub- shower trims are sold less shower head, allowing you to choose between the standard bell shower head or upgrade to a spa like experience with our five function showerhead. Offered in both Polished Chrome and Brushed Nickel, Pfirst Modern by Pfister will create a look that's both practical and sleek.
Want to win a Pfirst Modern Bath Faucet?
You can enter to win a luxurious collection of bath accessories and a Pfirst Modern bath faucet from Pfister! If you are visiting from Rafflecopter enter the code word "MODERN" for your entry confirmation or click here to learn more and enter.