Introducing Deckard, our latest collection to deliver high design at an affordable price. Our team was challenged to create a soft-modern design that balances the hard edge motif of modern aesthetics with subtle contrasting curves. With Deckard, our designers have delivered a  complete bath collection that is optimal for any modern space.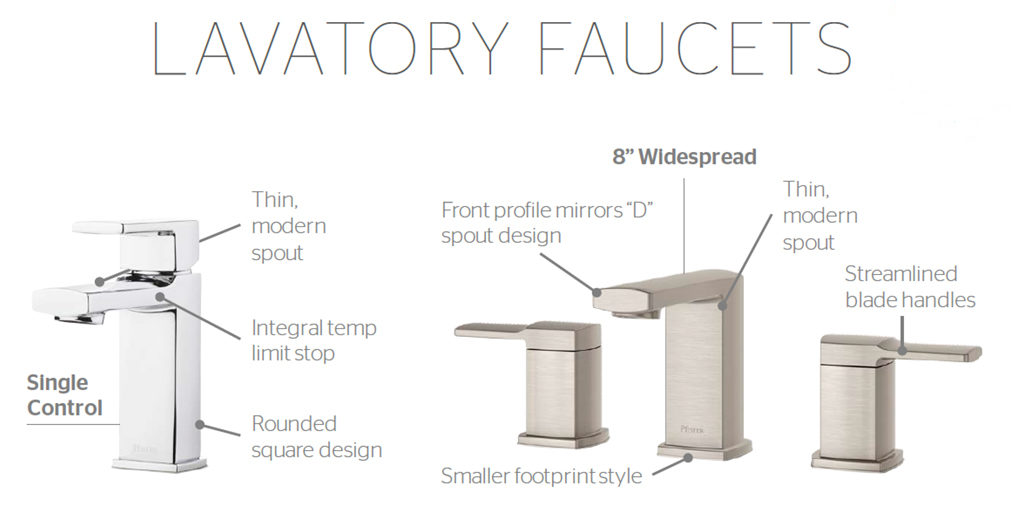 Lavatory Features and Benefits
Deckard introduces a number of features and benefits for Pfister lavatory faucets. The angled aerator throw and longer pop-up ball and rod provide easier installation in sinks of various shapes and sizes, and the clean modern design gives water fewer places to catch and build up, which makes for easier cleanup. We've also included thread down hubs, providing even fewer gaps and a high-quality handle feel.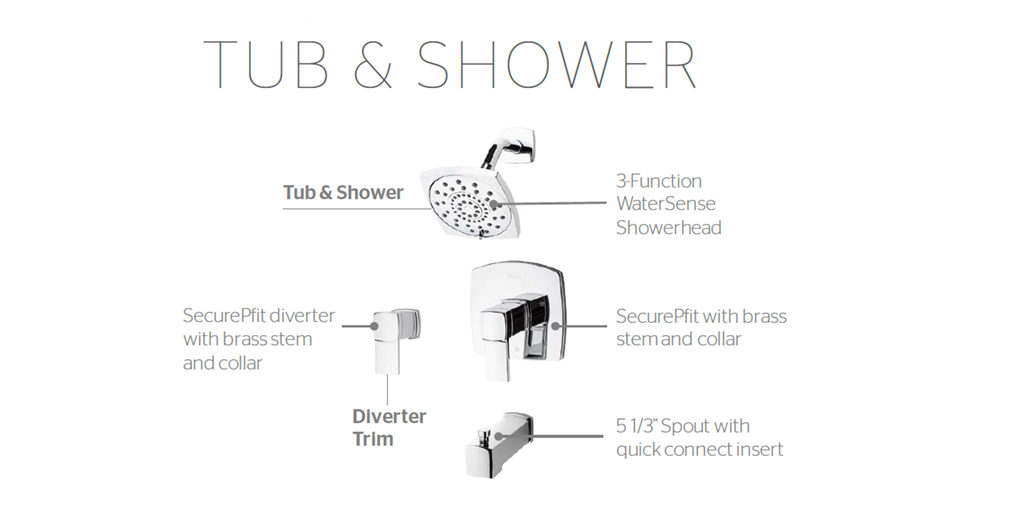 Tub and Shower Features and Benefits
For tubs and showers, proven Pfister innovations continue to provide quality operation. SecurePfit Trim offers a strong, secure handle with no gap at the base for easy cleaning and requires no tools to install. The longer tub spout allows for a wider range of installations, including large deck and square alcove tub showers. The 3-function showerhead offers both coverage and performance while maintaining WaterSense efficiency ratings for CEC and LEED building compliance.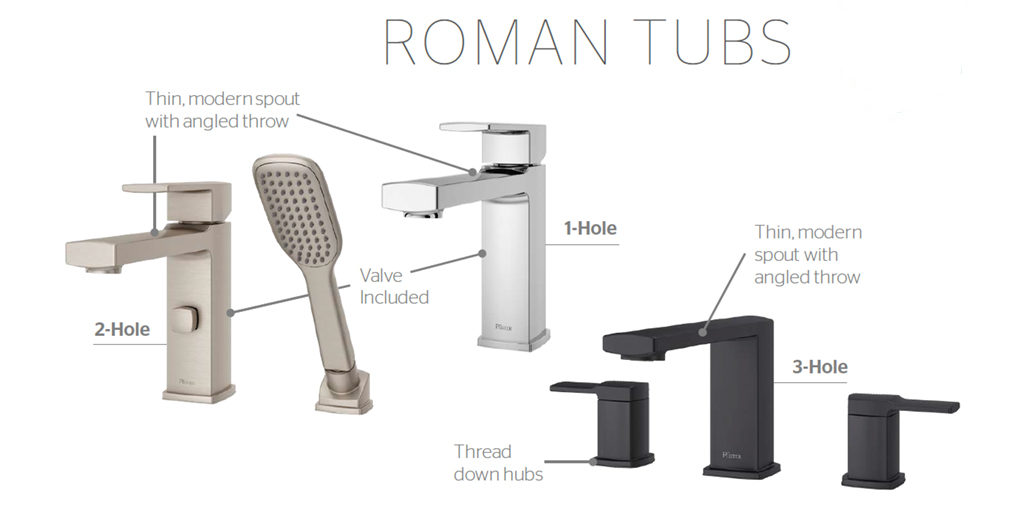 Roman Tub Features and Benefits
Finally, the Deckard Roman Tub collection incorporates the same angled throw of the lavatory faucet for additional clearance into the tub basin, again allowing for a large range of tub configurations. The same clean design of the roman tub helps to prevent water build up, allowing for easy cleaning.
The Collection
Deckard is a complete bath collection, including lavatory faucets, tub and shower components, roman tub faucets, and a complete line of accessories. All are offered in three finishes: Polished Chrome, Brushed Nickel, and Matte Black.  Visit our website to learn more about The Deckard Bath Collection and to find a showroom near you.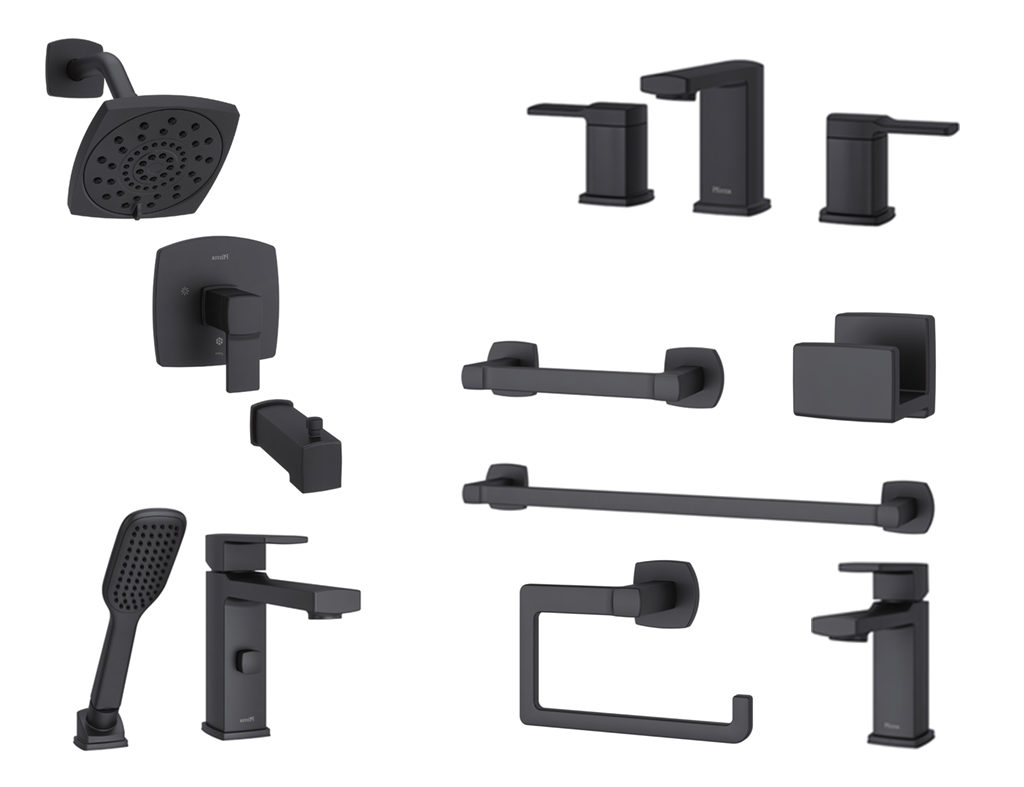 Don't forget to enter our giveaway for a chance to win a Deckard Single Control faucet and Bath Accessories in Polished Chrome here.