Spring Fever has a lot of us in the mood to spruce up the house and get creative! We've chosen three simple paint-based DIY projects from bloggers we admire to help you get started. The instructions provided by the creators are detailed enough for you to replicate their techniques while applying your own style to make the final look completely your own. Each of these pieces of up-cycled artwork can easily be completed in a few hours so give one a try!
Knock-Out Knife Block
First, Nur noch's "Sharp Knife and a Flower" post teaches us how to turn a standard knife block into a decorative statement. Pro Tip: Think about the placement of your knife block in your kitchen then consider if you want it to "blend in" or "stand out" from it's environment. Choose paint colors that either neutralize or contrast, respectively.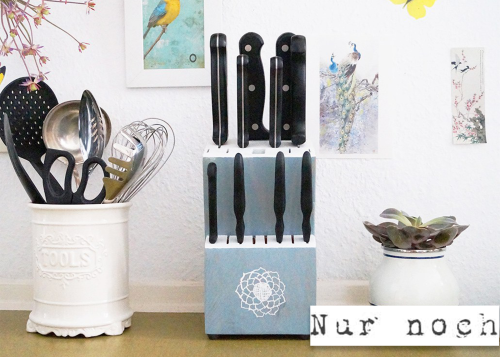 Crafted Coffee
Next, the Invisibly Design and DIY blog gives some visual inspiration on how to craft a work of art from a porcelain pot, porcelain paint, a toothpick and some patience. Pro Tip: For this project monochromatic treatments will add elegance and a modern twist while multi-colored designs offer whimsey. Choose a style that matches your overall decor and employ the "less is more" mantra.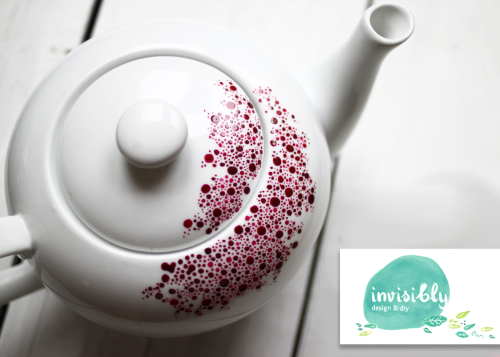 Stylish Spoons
Finally, A Joyful Riot gives step-by-step instructions on creating "Painted Spoon Wall Art" for your home. Pro Tip: There are tons of variations you could adapt with this look to make it your own. From rolling pins, wooden spoons, graters, or even pot lids, challenge yourself to find a set of objects that really speaks to you!