Our Ladera collection is a transitional design a marriage between modern and traditional designs. Typically, transitional design doesn't have bold patterns or textures but emphasizes neutral tones and natural textures.  It is sometimes categorized as simple because there is an aesthetic harmony (or balance) with design elements. Transitional design often incorporates both straight lines and sweeping curves. Ladera has all the elements of beautiful transitional design and now is offered in the very popular matte black finish.
Just a thought:
Ladera is the perfect choice for an easy refresh or an entire remodel that will update your current look and stand the test of time. Transitional designs marry modern and traditional design elements by using straight lines and sweeping curves to create aesthetic harmony and visual balance. Transitional collections emphasize neutral tones and natural textures rather than focusing on bold patterns or textures. Ladera boasts all of the elements of a beautiful transitional design, and this collection is now offered in the very popular matte black finish.
Ladera is among Pfister's most popular transitional collections, and we are giving you the opportunity to win a new Single Control* Ladera faucet in matte black
Giveaway products:
Complete the look with the following products (not included in the giveaway):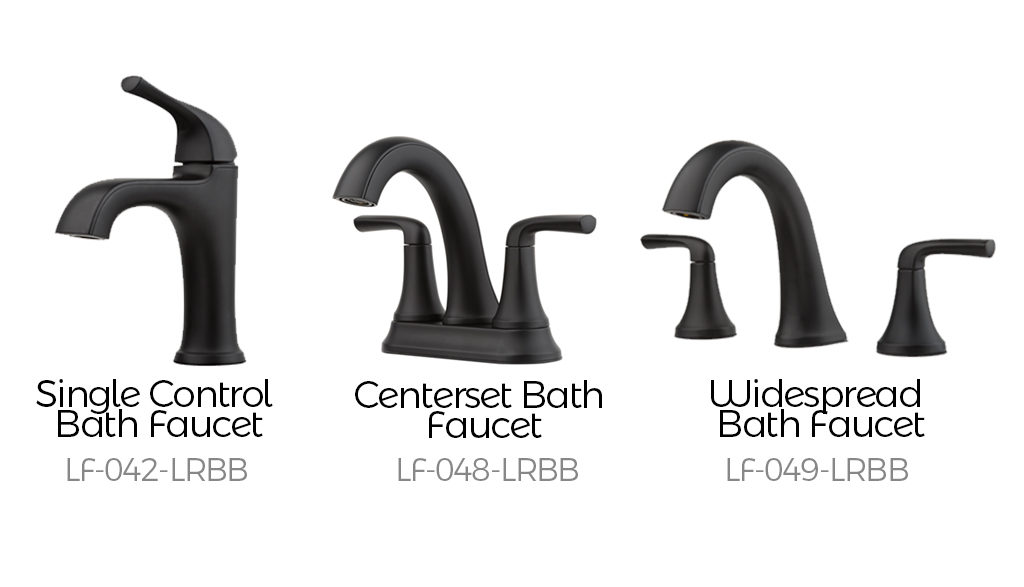 Enter with the pop-up provided above or on our Facebook page to be entered to win the Ladera Giveaway.
The giveaway begins Thursday, March 1, 2018, at 6:00am PST and ends Saturday, March 31, 2018, at 11:45pm PST. Click here for official rules.
*If you need a different configuration for your sink (4" Centerset or 8" Widespread) please let us know, and we can provide the faucet to fit your needs.