This is a guest post from Rachael Nichol, Social Media Manager & Director of Blogger Outreach at National Builder Supply. 

Christmas is right around the corner, have you decorated your home yet? If not,  we've got you covered! We've scoured the Internet for affordable, easy to make holiday décor. We hope this list will inspire you to decorate without feeling stressed! Read on for quick, last-minute holiday decor.
Holiday decor isn't limited to living areas. Decorate even your smallest spaces with toilet paper adorned with pine needles and ribbon for an unexpected, yet creative and festive touch just like this show home bathroom.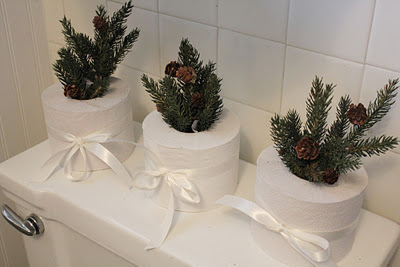 Bath Decor courtesy of Itsy Bits and Pieces
Get creative with dollar store supplies. Online wedding magazine Utterly Engaged featured a wedding that utilized paper cups as decoration. You can easily recreate this wreath for your home, and hang with ribbon in colors that match your holiday color scheme.
Holiday Wreaths from Utterly Engaged
If you want to light up your holidays without making a major purchase, try this easy way to transform everyday candles from the dollar store into festive luminaries. Simply add strips of double-sided tape to the candle, and cover with glitter. If you won't be burning the candle, spray it with a layer of hairspray to help seal the glitter.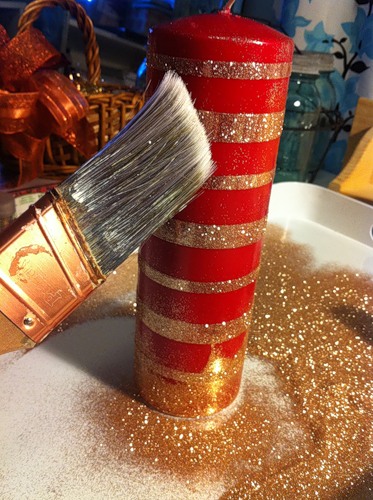 Candles from Curbly
Joy's Hope blogger Julie showed off an easy way to add color to any room. Simply collect pinecones from the front yard, spray paint them in colors that match your Christmas décor, and place them in a large vase or bowl.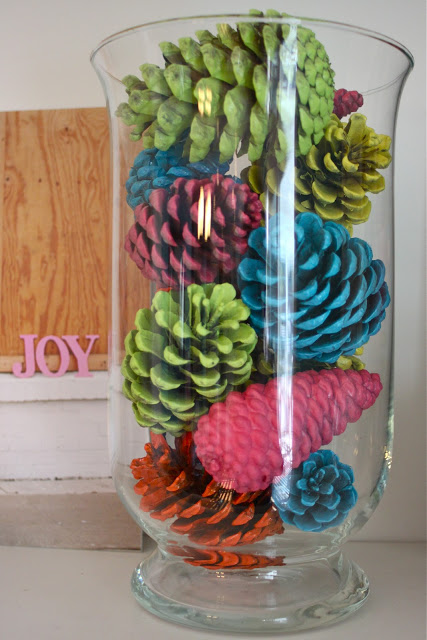 Add Color to Any Room with Under the Sycamore
Last but not least, have some fun in the kitchen. This all-weather snowman will bring a smile to your face while you prep your holiday meal. To turn your refrigerator into a snowman, use construction paper and this quick tutorial from Jamie of Hands on As We Grow.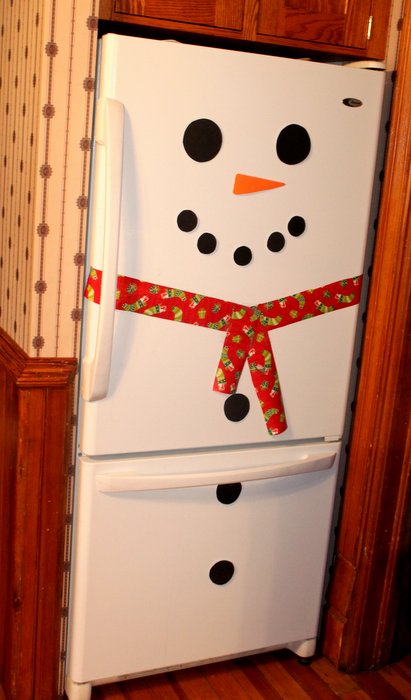 DIY Snowman from Hands on As We Grow
How do you decorate for the holidays? Let us know in the comments below! Need more holiday inspiration? Visit Pfister on Pinterest!
National Builder Supply is dedicated to helping homeowners, builders, designers, renovators, and contractors find high quality, reasonably priced kitchen, bath, and lighting fixtures.