Rhen, Pfister's newest bath collection exudes elegance and grace as it captures the movement of fabric. With more than 100 new items including faucets, showering products and accessories that exude this fluid elegance, Rhen stands apart in a way no other faucet design has before. The collection's initial muse was an heirloom wedding gown interwoven with flowing drapery details. The collection will be available throughout U.S. kitchen and bath showrooms Fall 2018.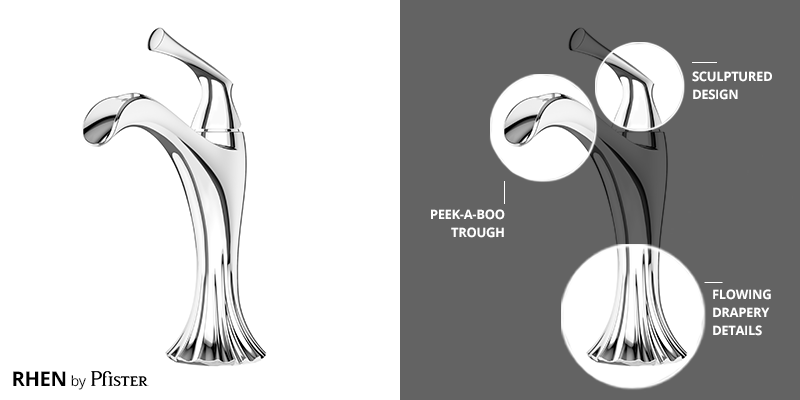 With Rhen, Pfister also revealed the novel peek-a-boo trough. Unlike standard troughs, Rhen's petite spout seamlessly delivers water that follows its graceful curvature. This unique interpretation of the classic trough coyly gives the user a peek into the waterway.
Rhen products and accessories include faucets, bathing and showering products, as well as bath accessories. Each piece embodies the sculpturesque design, artisan craftsmanship and attention to detail that work together to give this regal collection its breathtaking effect. Finishes for Rhen include polished chrome, brushed nickel, matte black, and brushed gold.
The Rhen Bath Collection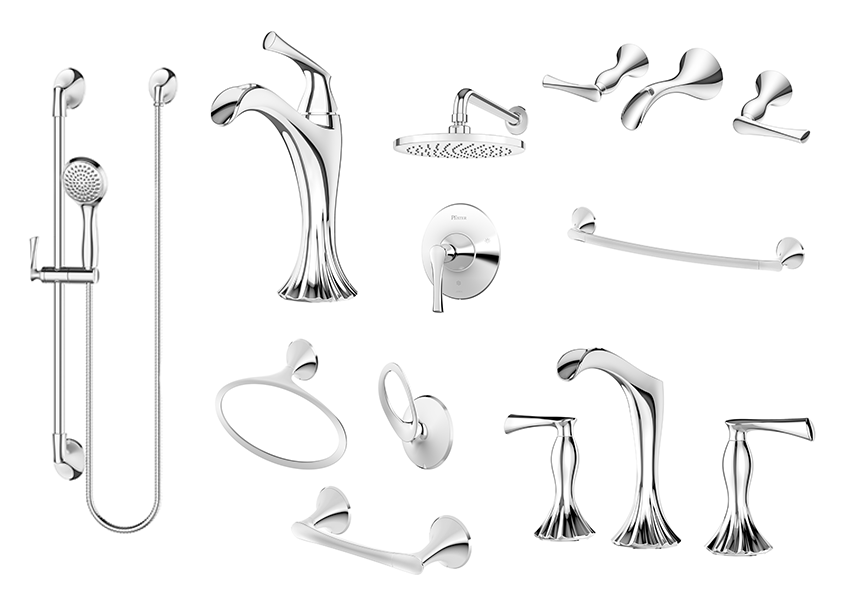 Sign up for our email newsletter for updates on Rhen's release in showrooms nationwide.