Pfister's React™ technology follows your commands. Just wave your hand in front of the sensor to activate the touch-free functionality. Also, enjoy the flexibility of setting the water temperature on touch-free mode. Speed through food prep, dishwashing, and clean-up. Reliable touch-free operation keeps the spread of germs in check and puts an end to fingerprints and water spots. You'll soon understand what an exceptional faucet can do for your favorite room in the house.
The Stellen pull-down kitchen faucet combines sleek, contemporary lines with Pfister's React sensor technology to create a modern faucet designed to meet today's demand for tech and style in the kitchen. The sleek, minimalistic Raya is the ergonomic sink topper that generates faucet envy, yet features the functions you expect from a Pfister faucet.
This giveaway we'll have two lucky winners. The winners will get their choice of Raya or Stellen with React.
Giveaway products:
Choice of Raya with React in Spot Defense Stainless Steel or Stellen with React Kitchen Faucet in Polished Chrome
• Raya with React in Spot Defense Stainless Steel
• Stellen with React in Polished Chrome
Complete the look with the following products (not included in the giveaway):
• Bluetooth Kitchen Thermometer | iDevices
• Rechargeable Salt/Pepper/Spice Mill | Cuisinart
• Wüsthof Classic Hollow-Edge Santoku Knife | Williams Sonoma
• Bakery Pro Bread Machine | Breadman
• Tomato Vine Candle | Food52
• Bay Stripe Towels, Drizzle Grey | Williams Sonoma
• Primula Burke Cold Brew Caged Carafe | Target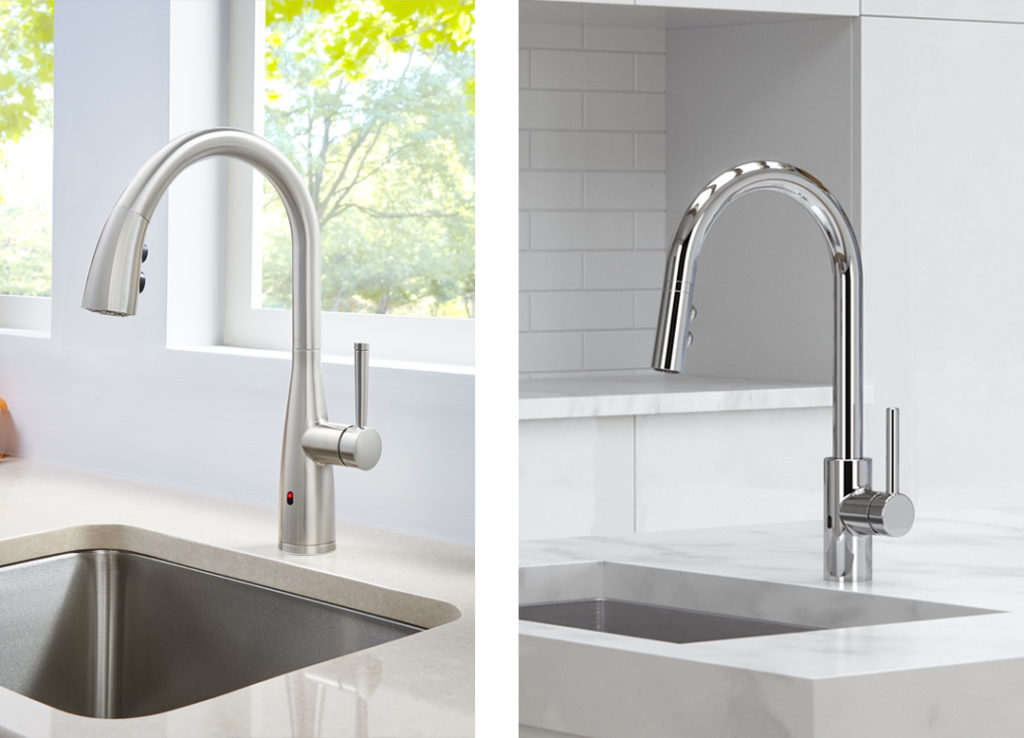 The giveaway begins Tuesday, April 2, 2018, at 6:00am PST and ends Monday, April 30, 2018, at 11:45pm PST (the "Giveaway Period"). Click here for official rules.